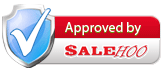 This website, and the products offered here are constantly changing to meet changing customer needs.
From Nanaimo we sell wholesale and retail, so whether you are looking for stainless steel water bottles , for your husband/son, a Tailknott'r fishing tool for your brothers birthday, designer FLOATING sunglasses, custom imprinted products for business or association, amusement equipment like dunk tanks, or 9 hole portable miniature golf courses We have an extensive list of products to meet your requirements.
Feature product:


Our Fun-Swing Carnival Ride watch the video!
For dealers and retailers if you don't see what your seek then email us most likely we will be able to source it for you. We also supply resellers with many different products for their stores or to sell from their websites. We can supply wholesale toy's novelties, fishing tackle as well as the, stainless steel water bottles or remote radio controlled vehicles, miniature helicopters, previously mentioned.
Promotional products are available such as your logo custom embroidered onto
ball caps, T-shirts
, visors Etc. Or maybe you need custom decals for your products, or for a project.
We do offer SOME of our products, and services directly to the public via the internet so please check out the menu and have a good look around our web site.
Other Website we like
We Are

Directory of xSitePro websites