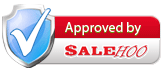 This website, and the products offered here are constantly changing to meet changing customer needs.
Carnival ride rentals the other side of our business
For dealers and retailers if you don't see what your seek then email us most likely we will be able to source it for you. We also supply resellers with many different products for their stores or to sell from their websites. We can supply wholesale toy's novelties, fishing tackle as well as the, stainless steel water bottles or remote radio controlled vehicles, miniature helicopters, previously mentioned.
32GB *" Tablet

We Are

Directory of xSitePro websites